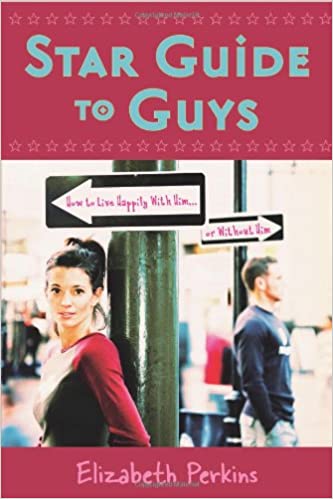 Star Guide to Guys Book By Elizabeth Perkins
Regular price $13.45 Sale
You don't have to know anything about astrology to add a little star power to your love life. Empowering and entertaining, this book offers real insights into the romantic sensibilities of all twelve sun signs. It's divided into three sections that make it easy to get the low down on love--whether you're dating, single, or in a committed relationship. 
Sections include: all about him which gives the scoop on men in each of the twelve signs to include his strengths, challenges, needs, goals, and desires, so you can see if he's what you're looking for. The second section is all about you, which offers insight into your own emotional nature--what you're looking for in a mate and relationship, and your compatibility with each sign. The third section is on your own which describes how woman in each sign can and do love the single life, emphasizing their natural abilities, aptitudes, and strengths. 
When we enjoy loving relationships with others, pursue over interests, and love ourselves enough to see that our needs are met life can be sweet, no matter what. In this 222 page paperback book you will discover how to live happily with him or without him.