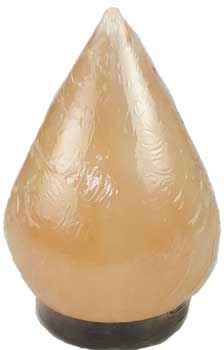 Tear Drop Himalayan Salt Lamp 6"
Regular price $65.00 $45.00 Sale
Enjoy the natural effects and benefits of the Himalayan salt lamp in the shape of a tear drop, creating a soothing and soft light atmosphere that's great for meditation or healing rooms or offices. A wooden base bottom that accommodates the light and cord that comes with it is UL approved and can be plugged into any standard U.S electrical socket. Colors and patterns will vary and each one is around 6" tall. Himalayan salt rocks have a variety of healing and cleansing properties that can really change your home or office for the better and have you reaping the benefits.